For clean and sustainable mobility
The issue of mobility is at the crossroads of multiple challenges: industrial, environmental, societal and territorial. On the one hand, public players must think about the best ways to meet the expectations of the population in relation to the new possibilities offered by the evolution of technologies, and on the other hand, manufacturers must continue to invest in sustainable and innovative solutions and services. Innovation has therefore become a necessity for all mobility stakeholders in order to detect, anticipate, identify and respond to the uses of tomorrow.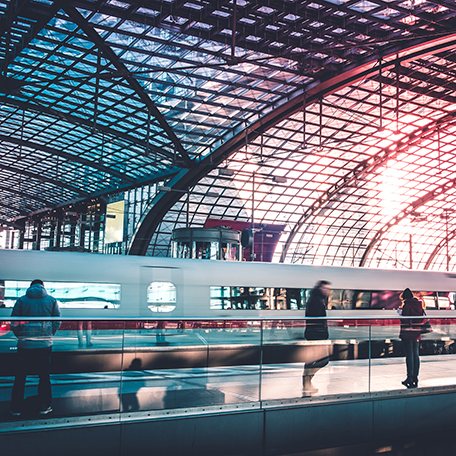 The D&C approach
We are committed to working with companies and institutions in the mobility sector to structure and implement the new mobility projects of tomorrow.
FINANCING
Help you to have a clear vision of the public funding potential for your project portfolio and support you in the deployment of your strategy to access national and European funding.
170M€ IN GRANTS OBTAINED
MARKET POSITIONING STUDIES
Support the analysis of your technological positioning by capitalising on your strengths, detecting potential difficulties or development paths to be prioritised and defining the actions to be implemented.
INNOVATION ROADMAPS
Support you in defining and prioritising the research and innovation activities to be implemented to allow you to face the challenges of your sector.
VALORISATION OF SCIENTIFIC AND TECHNOLOGICAL ASSETS
Help you to detect (new) markets, applications, clients and potential partners for your technologies and identify collaboration opportunities to turn your innovations into growth paths.
NextMove
NextMove is a competitiveness cluster dedicated to the mobility of the future. Located in the Normandy and Ile-de-France regions, NextMove embodies, leads and promotes the « Mobility Valley », territory of European excellence where solutions to meet the mobility challenges of the future are invented, developed, tested and industrialised.