For intelligent and efficient industry
In a context of international competition and the search for independence, or even industrial sovereignty, but also of regulatory pressure and new public expectations, companies must evolve their production methods and be able to anticipate their technological and digital transformations.
The factory of the future must be in the present. It must be agile and connected in order to guarantee its productivity and competitiveness. It must be able to cope with changing and specialised needs, producing within short deadlines, while being environmentally friendly thanks to its energy efficiency.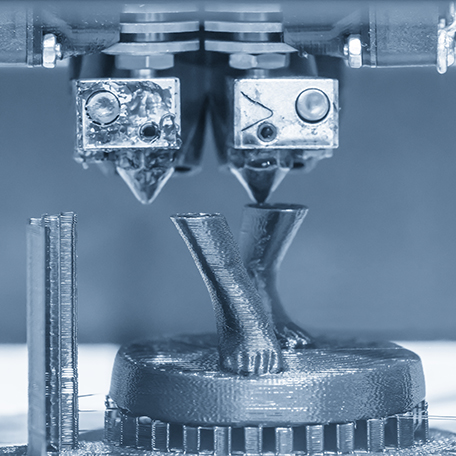 The D&C approach
We are committed to supporting companies in their transformation and to accelerate the innovation of their production tools.
FINANCING
Help you to have a clear vision of the public funding potential for your project portfolio and support you in the deployment of your strategy to access national and European funding.
160M€ IN GRANTS OBTAINED
MARKET POSITIONING STUDIES
Support the analysis of your technological positioning by capitalising on your strengths, detecting potential difficulties or development paths to be prioritised and defining the actions to be implemented.
INNOVATION ROADMAPS
Support you in defining and prioritising the research and innovation activities to be implemented to allow you to face the challenges of your sector.
35PROJECTS SUPPORTED
VALORISATION OF SCIENTIFIC AND TECHNOLOGICAL ASSETS
Help you to detect (new) markets, applications, clients and potential partners for your technologies and identify collaboration opportunities to turn your innovations into growth paths.