Detecting the opportunities open to your company, understanding the political issues that shape your environment, being able to bring your opinions to the public debate, taking part in the reflection on the legislative and regulatory changes that impact your company: the stakes and benefits of a public affairs strategy are numerous.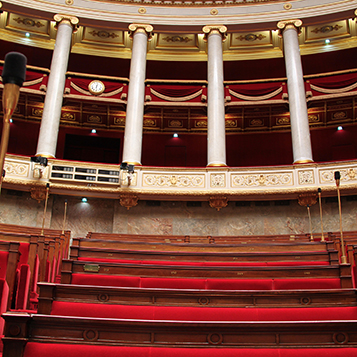 The D&C offer
D&C, in partnership with Y2Bi Consulting, helps you to design and implement communication and influence strategies that will enhance your activity with public decision-makers and opinion leaders and help you to strengthen your reputation in order to better develop your activity.


PUBLIC AFFAIRS
DIAGNOSIS


MAPPING AND
ACTION PLAN


INSTITUTIONAL
RELATIONSHIPS


INFLUENCE
COMMUNICATION
Conduct an audit of your public affairs strategy.
Identify and anticipate any normative, financial or commercial changes that present risks or opportunities for your growth.
Develop global or specific recommendations.
GO FURTHER: keep abreast, with a personalised watch, of legislative or regulatory changes, European or national, that may impact your activities..
Map all the decisive or influential players for your organisation and your activities (public decision-makers, interest groups, opinion leaders, etc.).
Develop a matchmaking action plan.
Promote your projects to public decision-makers (national, European and/or local)
Explain your projects to stakeholders and opinion leaders who work alongside public decision-makers (national, European and/or local).

Extremely dense, active and rapidly mobilisable networks, linked to our professional background and our generational roots.

Mastery of European, national and regional institutional codes and opinion leaders.

Concrete professional and personal experiences of institutions, stakeholders and opinion leaders.

The capacity to support managers in mobilising all their internal resources.

Partnership with YB2i Consulting, experts in influence communication and European funding.
Discover other D&Consultants jobs