JOBS
Management and
innovation processes

Do you want to set up an efficient innovation system or strengthen it in order to reduce your "Time-to-market"?
To serve your organisation's innovation strategy, you need to implement a clear process and ensure the commitment and involvement of all your teams.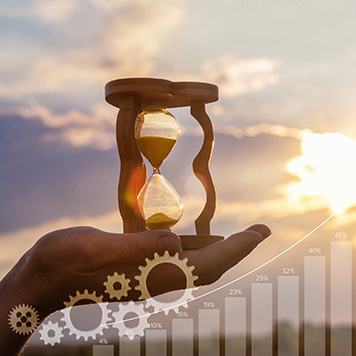 The D&C offer
D&C helps you to create an optimal framework in which innovation takes centre stage, with committed teams and concrete management tools.


ASSESSMENT OF THE LEVEL OF MATURITY
AND PERFORMANCE OF YOUR
INNOVATION PROCESS


SUPPORT FOR THE CREATION OF
AN INNOVATION APPROACH OR STRUCTURES (PLATFORM, LAB, OPEN INNOVATION DEPARTMENT)


FACILITATION OF CREATIVITY
WORKSHOPS
We measure the degree of maturity of your innovation process and identify the key tools and methodologies to be implemented to improve an existing process.
We work with you to develop a strategic innovation project adapted to your future challenges and a governance and organisational model that will encourage the emergence, maturation and deployment of innovation.
We offer you the keys and methods to stimulate the creativity and involvement of your teams, facilitate inter-departmental exchanges in your organisation and generate new ideas that will be a source of growth.

Significant experience in managing complex projects, with more than 450 files monitored, with a role as moderator and facilitator in the structuring of large-scale projects such as IRT, ITE or Innovation Territories.

Through all the missions carried out on behalf of our clients, the D&C team has an excellent knowledge of the issues specific to innovation in each key technological sector.

A strong knowledge of and close relationship with the innovation ecosystem, enabling D&C teams to structure innovation approaches in line with the French and, more widely, the European ecosystem.
Discover other D&Consultants jobs