BUSINESS CASE
Assistance in preparing the proposal and the contractualisation of the CLEARCDG and GLORYA projects
The client
Groupe ADP, previously known as "Aéroport de Paris", represents a prestigious French public company, operating on more than 20 airports located on each continent. As a major actor in the airport sector, the group is present on all the airport value chain steps: from the engineering design to the commissioning and complex infrastructures exploitation. It is responsible for the planning, exploitation, and development of the three main Parisian airports – Paris-Charles de Gaulle, Paris-Orly and Paris-Le Bourget – as well as some ten civil aviation aerodromes in the Ile-de-France region.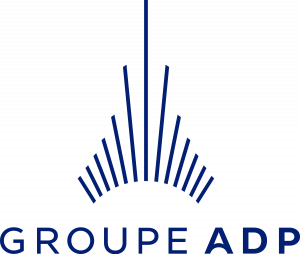 The need
Our team collaborated with the Groupe ADP and its partners in order to build two prestigious projects and prepare the application for the public funding requests. The CLEARCDG (Collaborative Leading Electrification of Airside at Roissy CDG) and GLORYA (Green Electrification Orly Side) projects beneficiated from the advice and support of our Europe team to apply to the CEF AFIF call for projects of the European Commission.
This initiative is part of the CEF (Connecting Europe Facility) program and aims at supporting the deployment of supply infrastructures in alternative fuels.
The result of our mission
The first assistances in preparing the proposals led to the recognition of the two projects as winners of the "CEF AFIF" call. CLEARCDG was awarded €14 million grants, while GLORYA received €16.6 million. The CLEARCDG and GLORYA projects and their impacts:
Under the current circumstances where the decarbonation of transport modes is increasingly important, the Roissy-Charles de Gaulle and Orly airports began to accelerate the deployment and commissioning of electrical charging stations for the handlers' needs and began to equip the aircraft stations with pre-conditioned air units. Thanks to these projects, the two airports, alongside their partners, ambition to reduce their CO2 emissions and to green 90% of their airside ground equipment by 2030, in order to reach carbon neutrality by 2050.