BUSINESS CASE
Assistance in setting up and managing the T2BIO and BEINNOV projects
The client
SurfactGreen specialises in the development, formulation and marketing of plant-based surfactants. The products have many applications in a variety of fields such as detergents, cosmetics, bitumen emulsions and agriculture. SurfactGreen's plant-based surfactants offer an environmentally friendly alternative to traditional petroleum-based surfactants. These products are obtained from renewable raw materials and are biodegradable, making them an environmentally-friendly solution.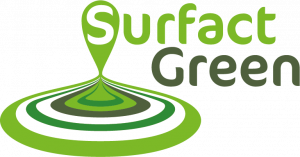 The need
SurfactGreen and its partners have benefited from D&Consultants' expertise for the preparation of their application files for the T2BIO (36 months, €2.9M budget) and BEINNOV (48 months, €4M budget) projects, operated by Bpifrance and ADEME, respectively, in the field of bio-based materials and chemistry, advanced biofuels. In addition to their assistance for the application, D&Consultants provided technical, administrative and financial support to SurfactGreen for the carrying out of these two projects.
The result of our mission
The T2BIO project was the winner of the AAP "i-Nov competition" operated by Bpifrance with €1M of aid and the BEINNOV project, winner of the AAP "Biosourced materials and chemistry, advanced biofuels" operated by the ADEME with €2.3M of aid.
Our project management mission allows us to secure the successive payments of the aid tranches. The T2BIO and BEINNOV project and its impact:
The objective of these two projects is to develop and position several ranges of high-performance, biosourced, biodegradable and low-ecotoxic cationic surfactants in markets that are looking for alternative solutions thanks to the implementation of a synthesis process that respects the principles of green chemistry, is solvent-free, and designed with eco-efficiency in mind. The projects will broaden the range of technically and economically attractive alternative solutions for industry. They will develop bio-based cationic surfactants with new functionalities or ones equivalent to their petrochemical counterparts. The process will be based on an eco-design approach, and the surfactants will be synthesised from renewable materials, without competition with the human food chain, biodegradable, low ecotoxic and without preservatives.